---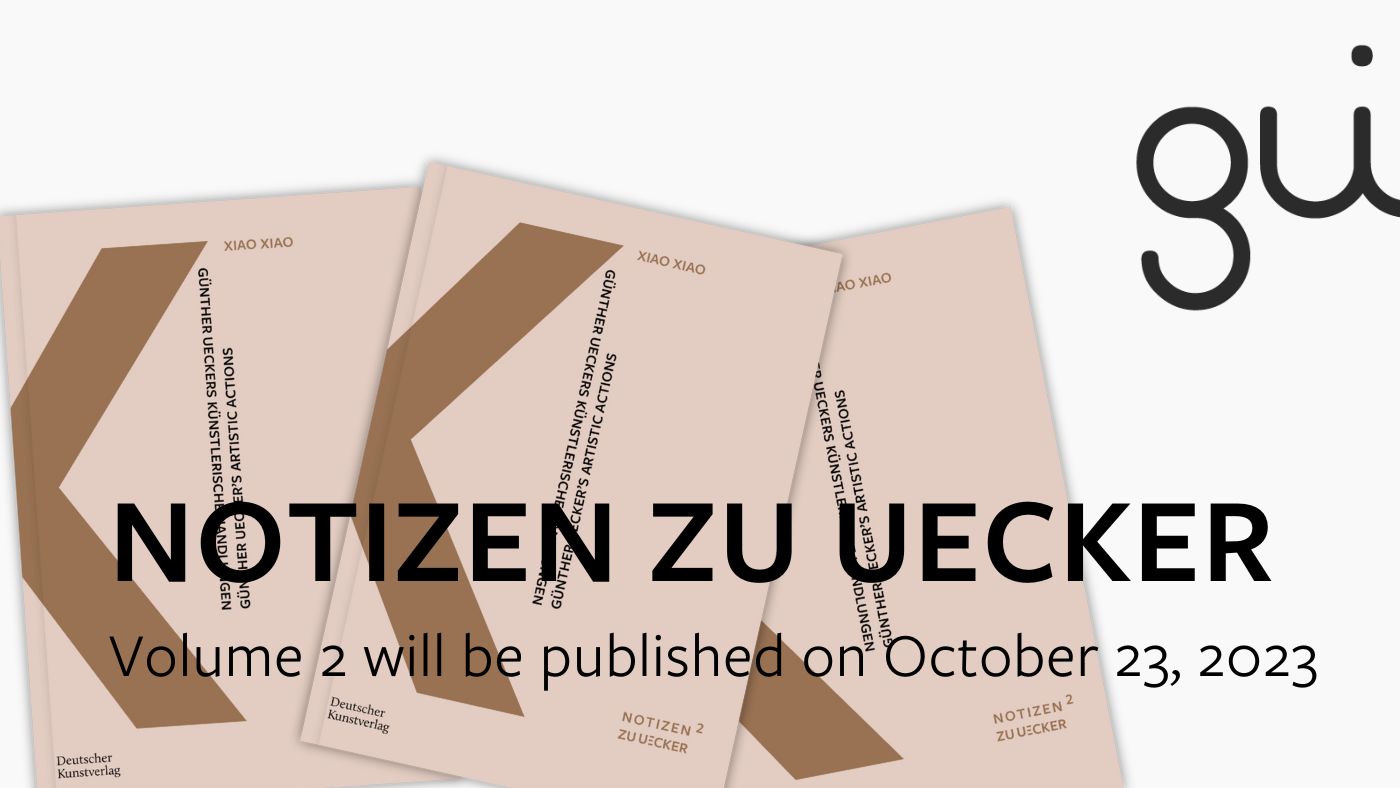 Volume 2 of the Notizen zu Uecker series to be published in October
Under the title "Günther Uecker's Artistic Actions: An Intercultural Analysis," Volume 2 of the Notizen zu Uecker series is dedicated to art scholar Xiao Xiao's text concerning spiritual terms from East Asia and the startling affinities between the philosophical concept of 'action' in the Chinese Daoist tradition and in Uecker's artistic practice. Xiao Xiao demonstrates how the concepts of wuwei [non-engagement], ganying [correlative resonance], and ziran [from-itself-thus] render the movements of thought deeply inscribed in Uecker's artistic creative processes into determinable aspects. 
In the publication, Xiao Xiao's investigation is placed into conversation with photographic works by Lothar Wolleh and an accompanying essay on the Uecker-Wolleh connection by Antoon Melissen. 
Volume 2 will be published by Deutscher Kunstverlag on October 23, 2023. 
---
[EFM1]Please confirm title
---